Shontal 1705 CIC Ltd.
Shontal are a not for profit organisation that specialises in 'Financial Literacy using Live Theatre'. Working across the community, our aim is debt prevention through education. Each piece of work is based on the principles behind TIE 'Theatre in Education', hard to teach subjects for hard to reach groups, facilitated by a debt specialist with nearly 20 years experience working in the 'Free Advice Sector'.
The Mission
We are able to offer the sessions to groups small and large. Our last performance of 2013 in Manchester was our 500th, having performed around the country and beyond. Our work is highly interactive and we aim to send the audience home with a smile on their face and with plenty to think about.
Please feel free to contact us to discuss how we can help.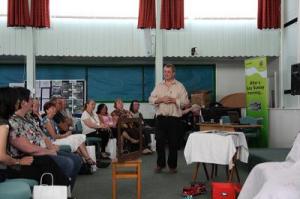 Current Projects
Upcoming Events
4th December 2013
Staff Training with national Illegal Money Lending Team
2nd December 2013
Catterick Garrison
25th November 2013
Catterick Garrison
19th November 2013
Universal Credit Event
11th November 2013
Catterick Garrison
Latest News
Big Lottery Fund 'Improving Financial Confidence'
1st December 2013
We have helped launch projects in Knowsley, Birmingham... more...
A Play in a Week
1st August 2013
This summer Shontal were priveleged to work with... more...
Embedding Financial Literacy - Catterick Garrison
1st March 2013
Embedding Financial Literacy into the basic training... more...